Scribblefest 2016 Winners


Art by Dark Flame
Scribblefest is Everfree Northwest's annual online writing contest. This year, we had some fantastic stories, and our panel of judges had a hard time narrowing the field to our finalists. That said, we're proud to present the final awards below. All of our winners will receive a $20 Amazon gift card.
---
The Jaw-Dropper Award
a.k.a "The Dash"
We all know the type, the stories that make us go "Holy cow, that just happened!" This would go to the story with the best twist, surprise, or simple moment of hoof-pumping awesomeness!
Weatherpony
by HapHazred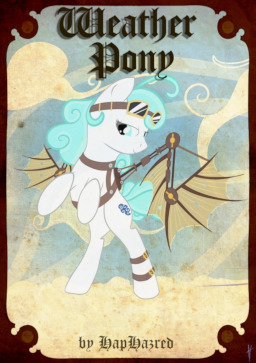 "Her name is Windy Weathertop, and she is the only Earth pony in the weatherpony corps."
This story was almost unanimously liked by our entire judging panel. It has action. It has adventure. It has attitude, but it has heart as well. A truly excellent and fun story to read!
---
The D'aww Award
a.k.a "The Fluttershy"
A staple of ponyfic... the story with the sweetest, most touching moment that makes you feel all warm and fuzzy inside.
The Kidnapping of Twilight Velvet
by Apple Bottoms

Chrysalis attempts to kidnap Twilight Velvet. It does not go as planned.
This story was actually nominated in several categories, as it's funny, and it's sweet. It ended up winning The Fluttershy because the heartfelt moments are what really stood out the most.
---
The Nasally Ejected Beverage Award
a.k.a. "The Pinkie"
You know, the one that makes you laugh so hard you snort milk out your nose.
Give A Like - Feed A Changeling
by Lise Eclaire



If you're a clever changeling, social media is great!
This one pretty much does what it says on the tin. A changeling uses social media "likes" to feed itself. The premise is clever, and uses the Equestria Girls setting for something that genuinely wouldn't work in the standard Equestria.
---
The True Fable Award
a.k.a. "The AJ"
The story that is most true to the spirit of the show. By definition, a fable is "a short story, typically with animals as characters, conveying a moral." This goes to the story that best teaches a life lesson, especially using old fashioned, honest-as-apple-pie wisdom.
Idols
by BlazzingInferno



Scootaloo learns that even her idols have idols... and problems.
This one was one of my personal favorites, as it does an amazing job of showing how idols can be imperfect, and have their own problems. More importantly, it does it without falling into to the standard cliche of simply showing the idolized one screwing up, and instead gives us a really touching lesson about what's important in life.
---
The Elegance Award
a.k.a. "The Rarity"
For services to poetic language, beautiful diction, haunting prose, and overall elegance in writing.
The Mare of the Equestrian Eighth
by The 24th Pegasus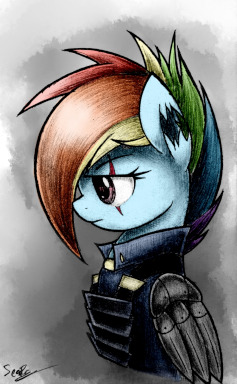 An epic poem about an alternate universe and Rainbow Dash's time in the military.
Writing a poem of this length while telling a coherent story is no small feat, and this wins the Rarity for pulling it off with grace and style.
---
The Checklist-And-Caliper Award
a.k.a. "The Twilight"
The story with the most attention to detail. This could be a puzzle or mystery type plot, stories that rely on actual math/science, or ones that show well thought-out rules underlying the use of magic. Basically, any story that makes you wonder just how much time the author spent on research, calculations, plot diagrams, or anything else that wasn't actually writing.
Raven
by SaintChoc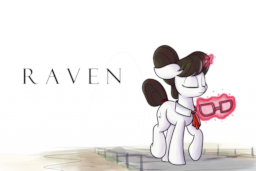 A touching and detailed story about Celestia's oldest assistant and friend.
This story does a fantastic job creating a truly original character. Raven is fleshed out as a character both in the present, and in the details we slowly learn of her past. I applaud the author for not just dropping everything on us at once, but weaving a story through the past and present, letting the reader build up the full picture slowly as more of her past is revealed. By the time you reach the end, Raven feels as solid as any of the canon characters we've known for years.
---
That wraps up Scribblefest 2016! Congratulations once again to all of our winners, and a big thanks to everyone who entered. There were many amazing stories submitted, and I encourage everyone to check out the full list here.
Don't forget to join us for Everfree Northwest in Seattle this May! We'll have an on-site writing contest called Iron Author and many more writing-focused events, workshops, panels, and games. Check out the EFNW website for more details and to buy passes.
Lastly, I'd like to thank the panel of judges as well as my staff for donating their time to read through all these stories. This wouldn't have happened without their help.
Titanium Dragon
Pen Stroke
BronyWriter
Horizon
Heartshine
Asylum
Silver Flare
PiquoPie
Sincerely,
--Xepher
EFNW Writing Track Lead