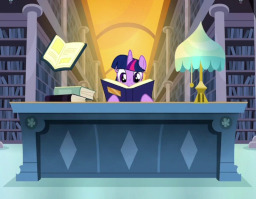 On any given day in Equestria and the lands beyond, millions of stories are unfolding. Some are happy, others not so much, but they all have one thing in common: they are seldom told. Many of the most iconic stories are known—largely surrounding the lives of Twilight Sparkle and her friends—but sometimes it pays to look away for a moment to catch a glimpse of something new and unexpected.
Not every story will be told, but we can certainly try.
---
For context, I am in the process of rewatching the series in search of inspiration. This will be a collection of short stories that pop into my head as I do. Not every episode will have an associated story, some may have multiple, and some stories may not tie into any episode or movie at all. It's entirely sporadic, and mostly just a way for me to exercise my writing muscles.
Enjoy!
Chapters (3)