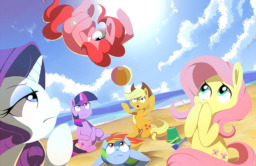 Summer is here. For most ponies, this means a time of relaxation and vacations, pool parties and picnics. Each pony has a different summer experience.
Some ponies enjoy a day at the beach. Others are bored with the lack of things to do. Still more find ways to entertain themselves beyond the norm.
Here are just a few stories of summer.
Chapters (3)