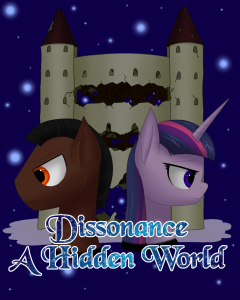 When a mysterious phenomenon in Ponyville sends the Elements of Harmony out of their world, they are confronted with mysteries that will make them question the very foundations Equestria stands on. Follow them as they embark on an epic adventure, exploring ancient ruins, unearthing dark secrets, and fighting to defend their home from enemies long forgotten.
Original idea by Mindblower, adapted with his permission.
Cover art by Mr Tech.
Chapters (62)