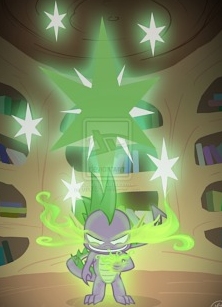 Source
This story is a sequel to Friendship
---
It's been roughly two decades after the defeat of Tirek and Equestria has entered an unparalleled age of Peace and Harmony. However, like all good things, it comes to an end. While together in Canterlot to celebrate Spike's birthday, a familiar face emerges as a new threat to Equestria. His first attack took everypony by surprise and it left many hurting, but Twilight Sparkle took it the hardest.
It's been a month since that day. Can Twilight find the confidence in herself to face this new threat? What happens when the threat returns once more?
A Prequel to Ekhidna's Two-Shot, "Friendship."
Edited by Sipioc.
Chapters (1)