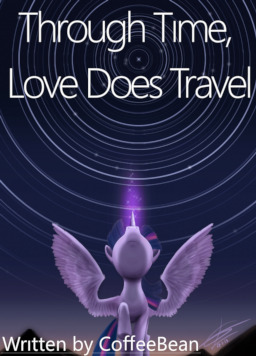 Love is felt in many different ways. Twilight loves her friends as friends; she would put her life on the line for any of them at the drop of a hat, and often does. She loves her family, and would go to whatever length needed to protect them and, if needed, help them in any way. She has loved as a lover, felt the tug of her heart for another pony, and the wish to always be in their embrace, never missing their body or voice. She has always kept these feelings separate.
When her dear friend, and undoubtedly family member Princess Celestia suffers an injury, she asks Twilight for help, and of course, Twilight is more than willing to assist in any way she can... at least, that's what she wants to tell herself. When the task at hoof requires loving a friend as a lover, things can get a little complicated.
---
Takes place some years after season 8.
Credit to this fella for the cover photo.
Chapters (1)