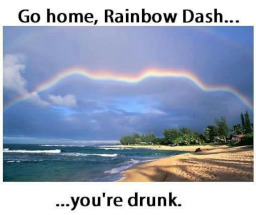 It was the night of the CMC's cute-ceañera. And to celebrate, the adult ponies decide to throw themselves a big party at Sweet Apple Acres.
After a long night of heavy drinking, a seriously drunk Rainbow Dash decides to head into town in search of food.
It went downhill from there.
Chapters (1)