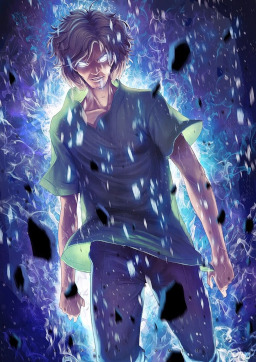 Source
This story is a sequel to An Even Greater Warrior
---
NOTE: this is a prequel, so you don't need to read the other one first. (but you should read it eventually)
[ Action, Comedy, Romance, Weed, Florida Man... THIS STORY HAS IT ALL! ]
Written for the 2023 annual Operation: Crackfic-Storm event.
My name is, like, not important, man. Like, I was once a mere mortal, but like, none of that matters now. Not since I went to that creepy costume party with my best bud, and we met this spooky salesman, and like, next thing I know, I'm in Equestria as the dude I was dressed as!
That's like, totally crazy, right? I mean, like, who's ever heard of that happening to anyone before?? Zoinks!
Anyway, now I'm like a force of nature, man! Like, one so powerful, that like, even the gods fear my wrath...
...But all I wanna do is eat this submarine sandwich and hang out with my pony friends!
Ya know, I think Patrick Rothfuss said it best: "There are like, three things all wise men fear: the sea in storm, a night with no moon, and like, the anger of a gentle dude."
Well I'm like, as gentle a dude as they come...
---
Every week, I get more messages, begging I write more of my amazing Displaced Fic, one which boggled minds and destroyed pants everywhere. I hear you. I know what you want. I'm taking what little free time I have to give you exactly that, to give you the story that you've all been waiting for, the continuation of my incredible, amazing displaced fic, that raised infinite questions
That's right... This story is the long anticipated continuation of my smash hit Displaced Fic...
An Even Greater Warrior
YOU'RE WELCOME, INTERNET.
Chapters (2)