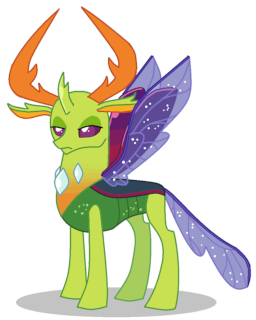 Source
King Thorax has his hooves full leading the Changeling nation. More often than not, he wishes he had somepony to share it with.
Unfortunately for him, his kingdom would like nothing more and will not stop bugging him about it.
---
Cover art by Watermelon Changeling. Go check them out on Derpibooru: https://derpibooru.org/profiles/Watermelon%2BChangeling.
Warning: Footnote heavy. Don't read if you can't stand footnotes.
Chapters (3)