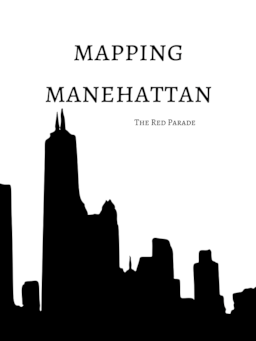 Fiddlesticks and Lightning Dust explore a ruined Manehattan.
---
About Mapping Manehattan:
Mapping Manehattan is a side project I picked up to challenge myself while I work on other projects. Mapping Manehattan is written with the following parameters: each chapter must be exactly five hundred words, there is no spoken dialogue, and everything is written in present tense.
The concept itself is fairly simple: Fiddle and Lightning explore a post apocalyptic Manehattan. Their journey takes them through the ruined buildings and abandoned city, meeting other survivors and scavenging supplies. The challenge lies on myself to deliver. Where ever they may go, whatever they may do, I hope you enjoy following them.
Updates Mondays and Wednesdays unless otherwise stated.
Submission in GMBlackjack's 'Depth in Innocence' contest. Updated rating from E to T to be safe, meaning that this story no longer qualifies.
---
Beta read and edited by
SirReal
EverfreePony
SevenofEleven
And PonyJosiah13
With input from
Thank you all. I couldn't have done this without you.
Chapters (35)