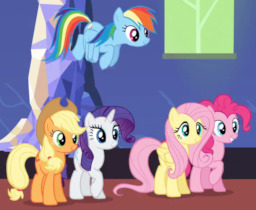 This story is a sequel to Alternate Beginnings: Year Six
---
The highly anticipated One Thousandth Summer Sun Celebration will take place in Ponyville, the nine hundred and ninety ninth anniversary of the first year of Princess Celestia's solo rule of Equestria. Much must be done before it can happen, especially with how busy and crowded the farm can get.
Reading of previous books is not required, though some events from earlier years may be referenced.
Set approximately one year before the events of MlP:FiM
Sex tag is for relationships between human and ponies (no clop).
Previous Year:
Alternate Beginnings: Year Six
Continued in:
Continuity Disrupted
Chapters (21)