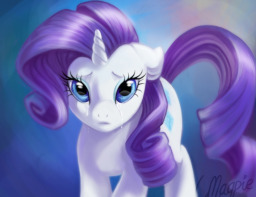 Source
Life can be fleeting. What pony doesn't know that?
Wiser are those who recognize it and live it as such.
Perhaps some lessons need to be learned the hard way...?
Perhaps.
The choice is for Rarity to make.
---
---
Hearts and Hooves Day Special.
NOT CANNON to my eventual Wyngsverse. Just a short one-shot spinoff that occurred to me while I try to decide what my Rarity ship is...
Chapters (1)