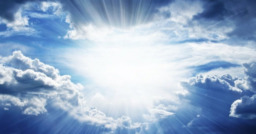 Source
Spoilers for MLP Movie ahead, you've been warned.
...
After a long and perilous journey, as well as an intense final confrontation, Twilight has managed to secure the staff... and finds herself trapped in a raging storm.
Yet to everyone else on the ground below, she was only gone for less than a minute before returning perfectly unscathed and even happy. Did she simply use the staff to calm the storm?
Or... did something else happen as well?
...
Just a simple one-shot to illustrate my take on the movie's theme and moral. No relation or connection to any of my other stories.
Chapters (1)