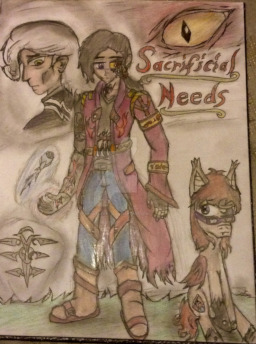 A young man had finally defeated the ever powerful Magusar, and had sacrificed him, not to restore the world to it's original ways, but to earn the freedom he longed for. Now, he's starting to wish he never did. Caught in a world of techno colored ponies, judging him due to his appearance and actions, he can only trust a few select individuals, including the voices of those he had long before killed.
After all, a Sorcerer's business is all in the dealings of murder... And for a Sorcerer of his prestige, it doesn't hurt have a little practice from time to time.
Inspired by the game: Soul Sacrifice. Uses the original ending, but uses elements of Delta's story as well. Takes place around 'A Slice of Life'.
Cover art was made by me.
Chapters (3)