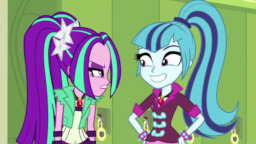 Ever since the Dazzling's defeat Sonata still has been going on and on about the fruit punch. Sonata then shows Aria how to make REAL fruit punch.
Do not follow instructions in this story. Please.
I dunno...I wanted to do this for a long time so I was like Why not? Technically there isn't that much gore... erm... A little I guess.
EDIT:
I do not care if you hate. I'm still a beginner. Also I am seriously not deleting comments. I think I got hacked as well so yeah don't blame me if your comment is deleted. :/
Okay. I get the idea it's boring. So I'm taking it down tomorrow. No more arguing please. Please just leave me in peace.
- Appl3dashie.
Chapters (1)