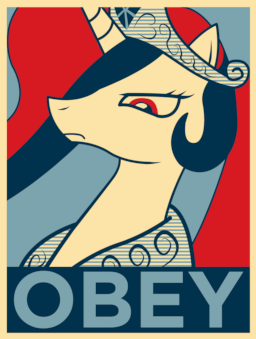 Source
Wait, so what you're telling me is that this great and loving princess actually does nothing but force her every demand upon everypony and everything she can? She's just disguising it as love!? NO WAY!
A story of identity. Or rather, a lack thereof.
A story of conspiracy. Of one so ancient only Nightmare Moon knows what it is.
A story of family. Or perhaps the illusion of one.
A story of...parallel structure? Okay, no, just the description.
But it has Celestia losing her mind, though, so there's that!
Chapters (7)