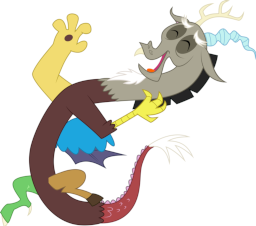 Two months after Discord's reformation, he decides to give Fluttershy a visit. He sends the letter and teleports to Ponyville. Fluttershy tells him what he did to Celestia and what they did to fix it.. He couldn't stop laughing.
Tea... isn't tea just a wonderful thing?
NOTE: This is an unofficial sequel to "Princess Celestia Hates Tea". But I did indeed get the permission from the original writer.
Chapters (1)