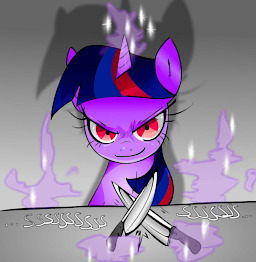 It's just another normal day for Twilight Sparkle, ponies are all happy and nothing's really changed in Ponyville. However when she discovers a strange locket at Fillydelphia beach, her life will change... forever.
---
I am writing this story with my good friend, Aceaddo. This is our first time, so constructive criticism is appreciated. Emphasis on 'constructive'.
This is probably going to be a somewhat long story, hopefully. So yeah, I hope you enjoy, more will be on it's way.
(P.S: Original cover image: http://1.bp.blogspot.com/-qiqQlUOlmY8/TpqBZc0l8xI/AAAAAAAABSg/Shlf_AooQLM/s1600/70823+-+twilight_sparkle.jpg (Can't find the artist, sorry guys :/)
Edited by Aceaddo and I)
Chapters (2)