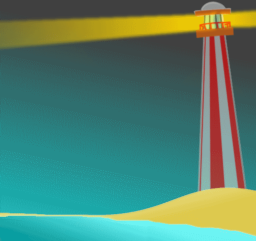 Rainbow Dash is awesome. Of that there is no doubt, but even awesome ponies need a break every once in a while. As a weather pegasus and the Element of Loyalty, she doesn't really get all too many days off to just kick back. So, when she finally gets time off to go to the beach with her friends, she takes it.
Too bad the local lighthouse pegasus called in sick, forcing the local weather crew to 'recruit' Rainbow for the task of manning the lighthouse. Boring work.
VERY Boring work.
Until a ship appears on the horizon that looks like it's going to wreck on the rocks.
Chapters (1)