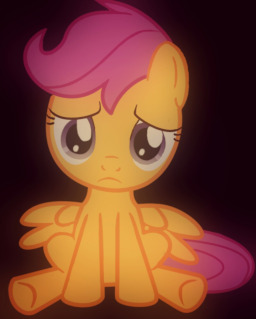 Scootaloo has been under the care of Caramel Swirl and Cibo for several years. They have been good to her, paying for her to eat and to go to school. But when Caramel gets ill, and the bills get high, Scootaloo is told that she will have to go somewhere else to live. But it has to be soon.
Rainbow Dash tries to help out. She knows she couldn't handle a filly on her own, but her friends keep insisting for her to take up Scootaloo. Should she listen to her friends?
If somepony doesn't take Scootaloo soon, she'll have to go back to the orphanage, and that's the last thing she wants.
Chapters (1)