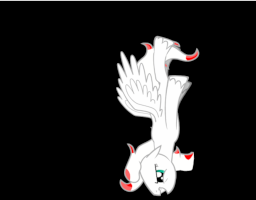 "I was a human once, I think. Now, for some reason, I'm a pony. The only reason that I know that I was once a human, are accounts of others, and returning memories."
Follow the story of a man self proclaimed as 'White Wind' as he makes his way through his subconscious and his new life as a pony, and tries to recover his real past.
For those reading this because of the sequel, please still read the sequel after you read this, even if you hate this story. Reason being, you read this to understand the sequel, so if you don't read the sequel, then you kind of wasted your time.
Edit: Changed the description of White Wind slightly.
Sequel to this story is named "The Life Returns"
Chapters (12)