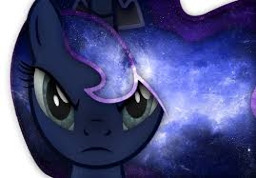 This story is a sequel to Titanfall: Equestria
---
A hundred years after the deaths of the Element of Harmony users. The Lunar Republic, Crystal Empire, and many others are in a state of war. The real start came when the New Independent Rainbow Factory created the first ever Titan. With a Consciousness, sapient creature that was capable of 'piloting the Titan. Other countries took to buying their own Titans.
Then, modifying each with their selected traits to battle against each other. The Nightmare Titan, is passed on to another Consciousness. Nightmare Von Driver died bravely in battle, after damaging the Solar Titan. His experiences were recorded in the Titan's database, how will the next user take on the legacy of the previous?
Original by Swagdaddy_69--Mojowuq9 who asked me to take on this story.
Chapters (1)