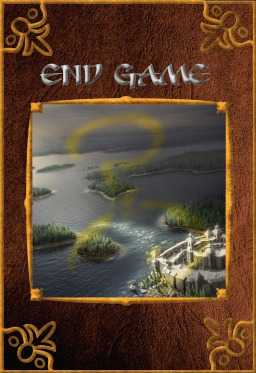 Source
This story is a sequel to Voidwalkers
---
[Third Person] Alternating Perspectives Equisverse β
A few short days ago, Vinyl, Lyra, and their friend Sherbert freed an ancient immortal being from his prison deep beneath the northern ice. Fortunately, Chemical Fire turned out to be quite friendly only wanting to spend time with Vinyl, whom he sees as an older sister, and play harmless games with friends.
Unfortunately, Chem was not the only one of his kind on Equis, and very few of his kin are peaceful beings. Vinyl, Lyra, and Chem quickly caught the attention of Hastur the Unspeakable, a Great Old One intent on ending all life on Equis as part of a business deal.
Thanks in part to Hastur's greed, Chem's cunning, and Lyra's attempts to break a curse, the fate of Equestria now rests on a twisted parody of one of Chem's games constructed by Hastur himself. This game is no more simulation. This game takes place in another world, one that is quite real. And the end of Equis is Hastur's chosen prize.
---
Featured on Friday, December 1, 2017 at 3:55 pm UTC

---
Book three of the Equisverse: Season two.
Chapters (18)