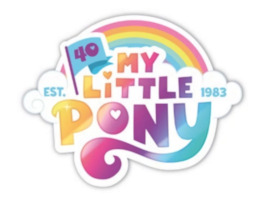 A community collaboration of a tale that spawns across all generations of My Little Pony. Writers from across the fandom take part in this epic tale of a singular villain with the ability to travel across the multiverse, making friends (and enemies) will all the ponies that we have gotten to know over the years. Finally, he is ready for the ultimate fight, and, after escaping from his prison, an ancient spell gathers a group of heroes from across the generations to stand up to him and defeat him before all pony worlds are destroyed.
If you would like to take part in this story, read this blog post here with all of the information, and make sure to let me know! Special thanks to everyone who has already signed up.
Happy 40th Anniversary, My Little Pony! Thank you for all you have done over the years.
Chapters (17)