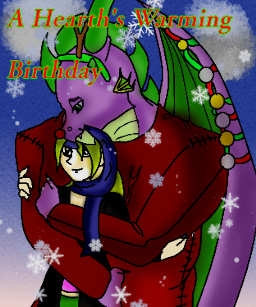 Ah Hearth's Warming is upon Equestria, the best time of the year. To Spike however, it's his first Hearth's Warming with his human girlfriend Rachel. And he's all to excited about it, he plans on giving her a good gift when she comes over.
But he gets the startling news that Rachel wasn't coming, so what does the loving drake do?
He takes off to Fillydelphia to get to the bottom why Rachel isn't celebrating.
Now this is a Holiday Special, since I love Christmas, I decided to work on this piece to get ready for the holiday spirit.
Pinkie: Hey! You still got Thanksgiving to get through!
Ugh! don't remind me, double P, don't remind me. I just love Christmas more than Thanksgiving lol
Cover done by me :3, this story is all of it's own and only a side story
Chapters (6)