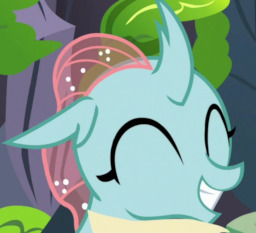 Source
Ocellus goes to her first Trader's Exchange hoping to get rid of some of her trading cards and get the ones she really wants: Harmonisers.
But between a collector who can't spare what she wants, a price-watcher who only wants to trade for something more expensive, and little meta-watchers who'll only trade for something stronger, how is she going to get what she wants?
More importantly, will she cross a line while getting it?
Trigger warnings: pony name puns, market exploitation, Heart of the Cards.
Chapters (1)