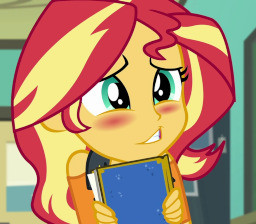 A belated Equestria Girls 10the anniversary fanfic.
---
You and Sunset Shimmer have been friends since the Battle of the Bands. After years of schoolwork, Equestrian Magic on the loose turning lives upside down, and friendship dramas, you and Sunset are finally able to go on a normal date night.
The both of you are nervous, but you both wanted to make this night a memory to cherish post-graduation. In the process, it seems your friendship will blossom into something much more.
---
[F4A][Sunset Shimmer x Reader][romance][date][Italian restaurant][kissing][love confession][past history] of [enemies to friends to lovers][former bully]
Chapters (1)