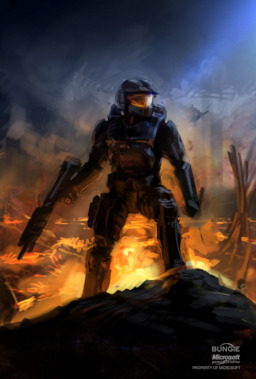 This story is a sequel to A Guardian's Sacrifice
---
After a 300 year journey the Guardian of Equestria returns, only to be greeted by a very different world. Surviving is one thing, being hunted is another.
Book 3 of 3
MLP: FiM belongs to Hasbro. Halo elements belong to Microsoft, Bungie, and 343 Industries.
Image credit: Microsoft
A massive thanks to my proofreaders, for without I'd be lost: The dragon hunter and Snyperwulff0 << Thanks guys!
Shadow Team Self Potraits by: XEN0KID
Chapters (10)