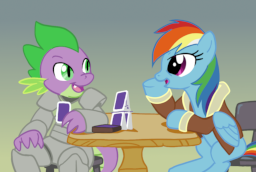 Source
A collection of small, self-contained, often single-chapter mini-stories set in the Rites of Ascension universe. See little glimpses into the lives and times of the characters in this compendium of random scenes. Some I wrote for fun, others may be scenes deleted from the main story for editing purposes.
With the exception of chapter three, you do need to have read Rites of Ascension to understand what's going on here. If you skip that part, you'll be severely lost.
Updates will be sporadic. Technically, these are non-canon, as they're not as heavily considered or edited as the canon stories. Most, if not all, of these are going to be Slice of Life, but exceptions may appear from time to time. Cover art by Violet Squiggles, my beloved wife.
Chapters (4)