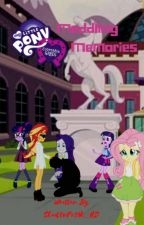 Source
This story is a sequel to Equestria Girls - Lucky Chances
---
After the events that have been keeping Rhyan Sparks in the world of Equestria Girls, one event caused a change in Rhyan. Unfortunately, this event... Might bring some unexpected miracles and problems to his future. And the appearance of his 'dead' cousin from another universe is no exception.
But with his future at stake and the things he is having to understand, he has to make a choice that will save him and the worlds that hang in the balance due to the intense pain he is experiencing in his head. The return of his memories.
But the worst thing has yet to happen, and it scares him.
Leaving behind the girl he loves for their worlds to coexist...
...Without total annihilation of the Multi-Ponyverse.
Chapters (2)