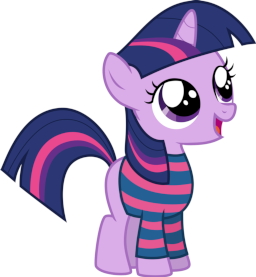 Source
Twilight Sparkle, a little Unicorn filly more curious than a cat, wanders to the top of a mountain to get away from everything and explore. She finds a hole in the mountain, and falls down into it. She expected to die, or to be trapped forever. She set out into the darkness, looking for and calling out for a way home...
...and adventure came.
A crossover of MLP: FiM and Undertale. The latter belongs to Toby Fox, the former belongs to Hasbro and Lauren Faust.
Inspired by The Moon in the Dark, by Tatsurou; please go show him some support.
Rated T for safety's sake; will eventually involve bad puns, minor-to-mild language, possibly moments of violence and occasional crude humor. Oh, and puns. Lots and lots of puns.
Chapters (9)