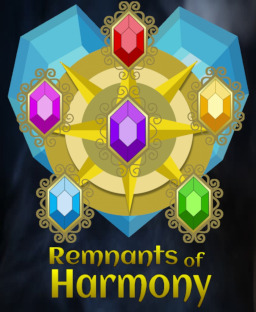 Twenty years ago, ancient enemies from Equestria's past began returning. But the wielders of the Elements of Harmony—Loyalty, Laughter, Honesty, Generosity, Kindness, and Magic—valiantly defeated them one after another.
Until Grogar came along.
Tangerine's a young Earth pony investigating the secrets behind the Elements and their magic. But he'll soon learn that the world—and Harmony itself—are much grander and more complex than he's ever imagined.
---
Cover art was done by me, but was made using the artwork of BB-K and SpiritofthwWolf on DeviantArt.
---
Tags may change as the story goes along.
Chapters (1)