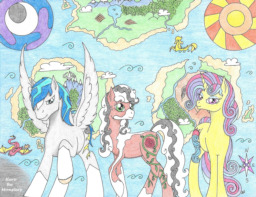 While visiting her hometown, a small filly approaches Lyric with a question. Unicorns have their magic and pegasi can fly, but is there anything that makes earth ponies special? Fortunately, Lyric just may have the answer.
---
This story was inspired by someone I don't associate with anymore, but was close with at the time of writing.
Many thanks to my friends Will-Owl-the-Wisp and Reneigh Haycart for their help with editing, and for helping to make this story the best it can be. Many thanks also to Wisp for the lovely cover art!
Chapters (1)