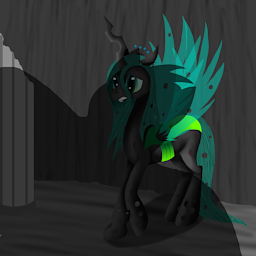 Source
We all know how the Changelings are: They pose as other ponies, get close to their victims and feed off their emotions.
Well, long ago, they employed different methods, some that made them even more vile than we once thought. They were gruesome and merciless; the worst type of parasite you could imagine. But what caused them to change? What made them become the Changelings they are now? Something... something happened back in a place called Salem Valley that the Queen wishes she could forget.
She has abandoned her ancient methods, in fear she might invoke a similar event.
Artwork done by Sakura
Chapters (7)