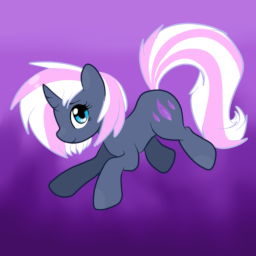 Source
Willow Wisp is a troubled young mare. Her old life is in ruins, and she's completely alone for the very first time. With her old life in ruins, can she build a new life and get the girl?
Thanks to Everhopeful/Scoperocker, whose help and patience were invaluable.
Thanks to Mindblower, making a prereader of me and connecting me with Everhopeful/Scoperocker in the first place.
NEW DESCRIPTION, SAME HIATUS; I will come back to this series with a whole new vision, and sidefics and maybe even a WIFE-N-KID SEQUEL, but Eclipse is my true Pony Passion Project.
Chapters (10)