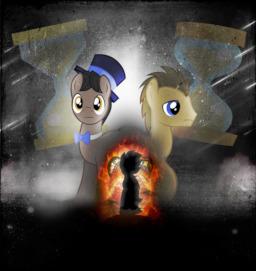 Source
Midnight was an ordinary unicorn, until the Doctor landed in his backyard. That was fifteen years ago. The Doctor disappeared for fifteen years, thinking he was gone for five minutes. When the Doctor returns, he soon learns about ponies going missing, leading him to an old companion.
Cover art is by sitrirokoia on deviantArt
NOTE: You will notice similarities in some chapters. These relate to the episodes, but will not be exactly like them.
Chapters (10)