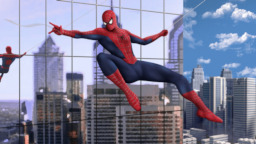 A young man named Peter Parker gets bitten by a radioactive spider. He gained spider-like abilities he never thought he would have. This is a story of how he became Spider-Man and how he became New York's world's greatest hero.
Equestria Girls x Sam Raimi's Spider-Man Crossover
Coverart by Supremospidey
---
Featured: 11/12/2023 Thank you for the feature!


---
A/N: In this series, set in its alternate continuity of Earth-1613, is where Sam Rami's Spider-Man and Equestria Girls coexist in.
Chapters (3)