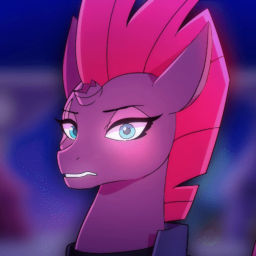 Source
This story is a sequel to Stop the Rain
---
When Flash Sentry takes a break in one of the nap rooms, Tempest Shadow (Fizzlepop Berrytwist) discovers a how much the pegasus truly care about her.
---
Note: In this story, Flash Sentry is Captain of the Crystal Empire's Guards, succeeding Shining Armor, and Tempest Shadow (or Fizzlepop Berrytwist, as I've decided to use her real name in this story) is his right-hoof mare.
Somewhat a sequel to Stop the Rain, but not really. You don't have to read it.
Chapters (1)