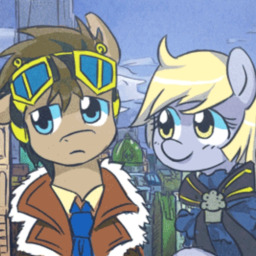 Typical stallion, can't multitask. Can he talk and listen at the same time? Derpy wants to know.
---
Note: Got the inspiration for this story when I was having a chat with my flatmates. The lads and I agreed that we can barely multitask. 😅
Cover art is by askclockwisewhooves on Tumblr. Not sure though, I screenshot'd it from a .gif I found on Google Images.
Chapters (1)