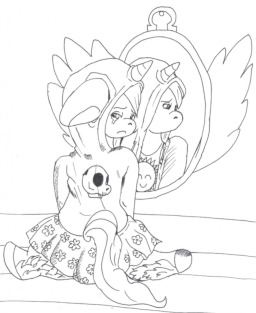 This story is more like rated PG
for they subject matter, and some scene that are a bit.. you know
Shod I put E or T
P.S. If you are going to dislike my story, leave a comment/reason why.
Male OR Female. All ponies are giving one of them at birth, BUT Bent-G. is not like the other ponies, Bent-G. has something more.
If you thumb down this story, please tell me why so that I can fix my story
If you have any objections with the story, just share them with me and I'll do my best to resolve your issue!
1. Tell me why you think it sucks.
2. Say what you think could be done to improve.
Proofread/Editer by izzyo816, Nate Buhler and Randy Peeters great and powerful spike
p.s. Can someone please be my editor?
ReaderReads
p.s. If some-brony can please make a image of Bent-G. in his/her room, for my story I would rely love this, here how Bent-G. look want older
ART BY Keriwi1
Deviant-Art
also shod I add the tag Drama and/or Mystery ?
p.s. note to self put this in genderqueer bronies Transgender Bronies
LGBT
Intactivism & Genital Integrity
when done
Chapters (2)