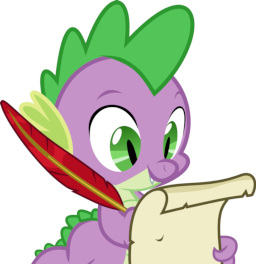 This story is a sequel to Sweet Moments
---
NOTE: It's not technically a sequel, but it's related. And Spike is in it, and he mentions Babs.
Spike has always had a crush on Rarity. She's the kindest, most beaufiful mare in all of Equestria in his eyes. He wants to tell her how he feels, but he can't do it in the flesh.
So he sends a letter.
Based on a real PM I sent to my senpai, ThatWeatherstormChap
Chapters (1)