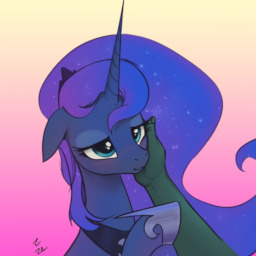 Life can be difficult, even downright depressing from time to time. There are times we let all that bottle up until it reaches a point of helplessness, which becomes our focus.
Sometimes, we can find solace in the most unlikely of places.
---
This short thing is in fact based off a dream and experience that I had just weeks ago that I decided to put into words. Logic would say the dream was just that, the creation of an overactive mind during slumber, the result of a pessimistic and frustrated attitude combined with the ever-churning thoughts of the continuation of my writings.
My heart begs to differ with that explanation...
Chapters (1)