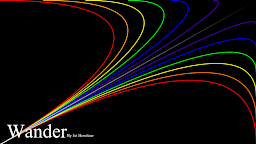 Canterlot, once a place of great events and amazing ponies, has turned into a rather dull place, when seen next small towns like Ponyville. The ponies of Canterlot do not much mind the new found peace in their lives, but there are still those who yearn for excitement. Whisper is one such mare. Her life in the guard is a dull one, lacking entirely in the promised excitement when she had first signed up. Events within the city quickly change that, though, and she soon finds herself bearing witness to a moment of great significance in not only her life, but that of the Princesses, and Equestria itself.
Editing done by ReFro (That gloriously handsome bastard)
A submission for The Most Dangerous Game
The comedic element is minor, as of yet, but will see greater expansion in coming chapters.
Chapters (1)