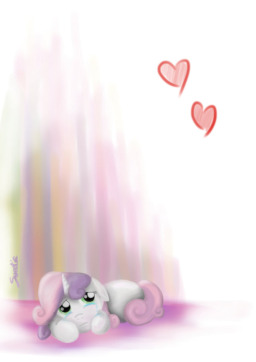 Source
Sweetie Belle's never been through pain like her friends had to go through. She's never been suddenly abandoned, left in a pit of sorrow and misery, and left there forever. She's never been abused by her parents, or left friendless.
Never left lonely...
...until this sudden incident affects and changes Sweetie Belle's entire life.
Her role model abandoning her and leaving only an echo of what she was.
It's hard to lose someone close...
Proofread by Hankelln and BlueDragonIsAwesome!
Chapters (2)