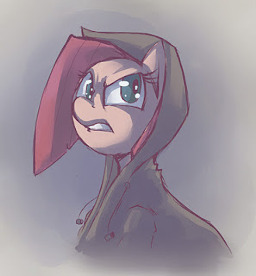 Source
Pinkamena Diane Pie; Pinkie Pie remembered the name. Haunting her past and family name, she's always wanted a normal life as a filly. Now in Ponyville, she's got it all. And she does not want anything to ruin it.
But when Nightmare Moon comes back, she's forced to confess and face the truth. And who would have known that she wasn't alone...
If you have a better picture for this story (or you made one) I'd be happy to see it! If it really applies to the story's plot then I'll put it as the picture! :) Thanks!
EDIT: Proofreading by Mudkippower1!
Chapters (13)