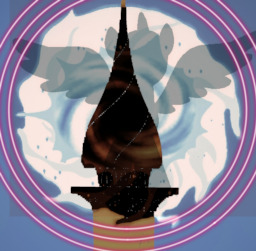 Twilight Sparkle, Princess of Equestria now lives in the shoes of her former mentor, Princess Celestia. This title comes with a bucket of responsibility, from helping settle disputes in the courts, to helping with plans for the next big party. She also now hosts regular lessons at Celestia's School of Magic, and guest lectures at her own School of Friendship.
This is a insight into Canterlot life thirty years on from the coronation of Princess Twilight Sparkle.
Author note: This is a story written using UK English dictionary.
Chapters (10)