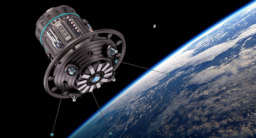 Source
200,000 years after the fall of man, all remnants of their immense solar empire are gone. Washed away by the sands of time. Some would say this was a boon, some a tragedy and very, very few would say it is a fallacy.
Very little is known about the ancient Gaian Empire other than they controlled their entire galaxy then disappeared without a trace over 200,000 years ago. No one knows what happened to them. Such a mighty intergalactic civilization surely can't just blink out of existence in an instant, can it?
Little do others know, they did leave a trace, a tiny, inconsequential trail of breadcrumbs, as the metaphor goes, and someone is about to follow it.
Chapters (2)