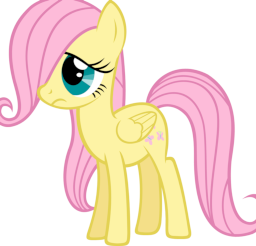 Source
*Alternate AU where Fluttershy never fell from Cloudsdale* *FlutterDash*
From birth Fluttershy had always been a weak flier. In junior flight camp she met Rainbow Dash a much more courageous filly than she was. Dash stood up to bullies no problem even when they made fun and called her Rainbow Crash.
Dash takes Fluttershy under her wing which ends in both being the target of bullies. Which somehow results in them receiving anonymous death threats from Fluttershy. Fluttershy's dependence on Rainbow eventually leaves Fluttershy unable to function without her.
Chapters (6)