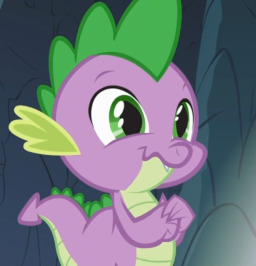 Spike the princess. It had a nice ring to it. If only Spike wasn't what he was...
Things are complicated for spike, not only does he have to deal with the fact that his older sister, Princess Twilight Sparkle (maybe you've heard of her) is asleep, but also the fact that the title of princess sounds oddly appealing. What is he even? Does he even know?
Contains first person narrative from Spike's point of view and gender confusion.
Chapters (1)