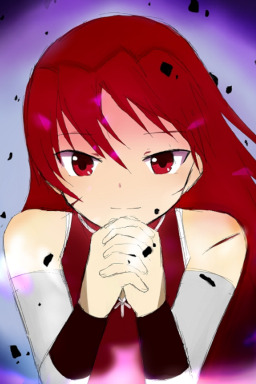 "Hey God, if you're there, my life sucked... So for once... please? Let me have a happy dream..."
Twilight sensed a disturbance in the Magic Equilibrium. A big one. A doozy, even.
After investigating, she discovers a young girl in grave danger then proceeds to panic and immediately pulls her to safety.
So, why then is this girl so irate after being saved?
[Crossover with Puella Magi Madoka Magica]
[Image belongs to mai14009 on DeviantArt.]
Chapters (2)