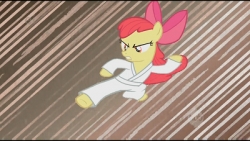 There is more than one actor for every story, and Tales of Harmony is no different.
Join the Cutie Mark Crusaders as the trek across the land of Equestria, asking ponies for their cutie mark stories and learning more about the dangerous world around them. They might even change the world along the way.
This is a side-series of Tales of Harmony and does require one to read that story to understand this one.
Chapters (2)